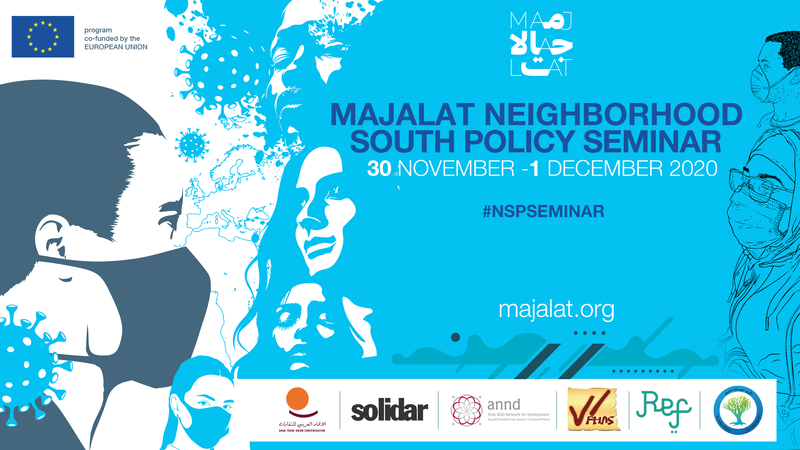 Majalat Neighborhood South Policy Seminar
The Arab NGO Network for Development is pleased to invite you to participate in the 2020 Southern Neighborhood Policy Seminar, which will include online workshops and panels on EU policies in the Southern Neighborhood region...
Majalat
For and by the independant civil society, a unique regional initiative.
For a structured dialogue between Southern Neighborhood civil society and the European Union.
Congratulations to the winners of the video contest !
1 st Rabee Karzoun (Lebanon), 2 d Ghassem Gacem (Tunisia), 3 rd Areej Abboud (Syria).
Special mentions for Wafa Harouri (Palestine), Fatima Moujamou (Morocco), Yasmina Manai (Tunisia)