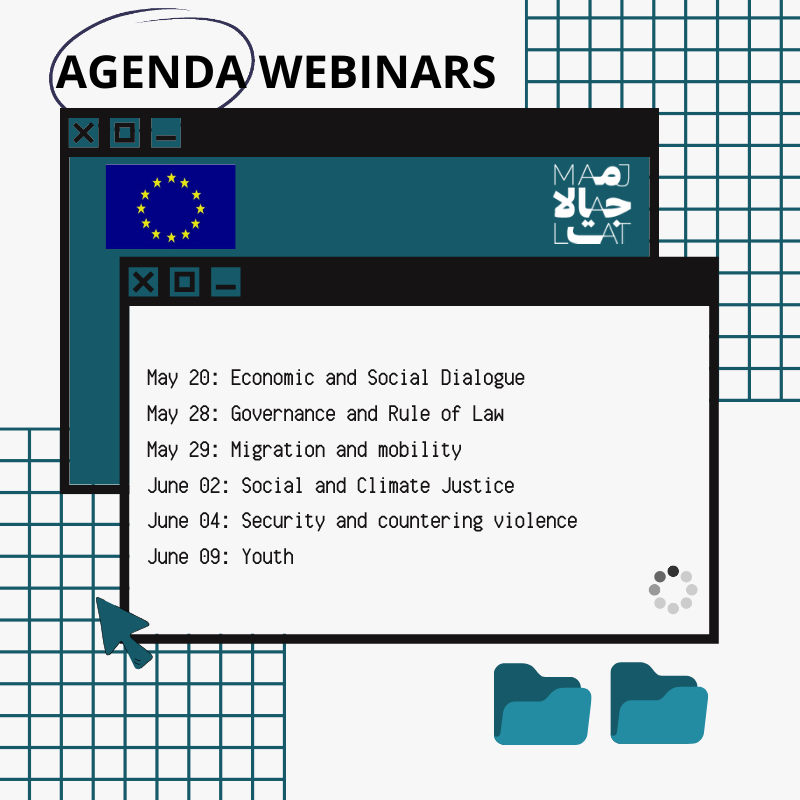 Majalat announces a series of thematic webinars integrating the impact of COVID-19
Due to the exceptional circumstances linked to the Covid-19 pandemic, the Majalat Consortium announces an alternative work plan. Given its major impact, the health crisis is integrated into the political work of Majalat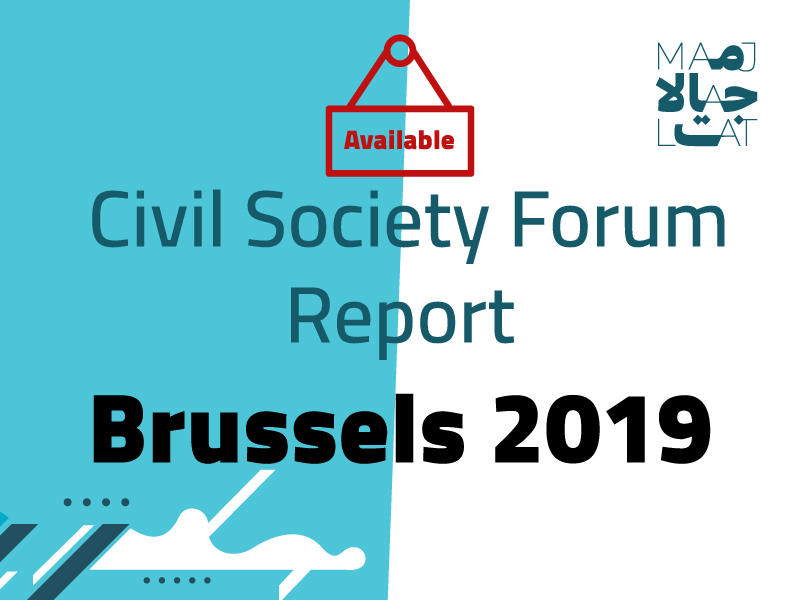 Publication of the Brussels Civil Society Forum Report 2019
Summary of exchanges and key points of recommendations for Majalat's work in 2020 and the strengthening of the structured dialogue with the EU.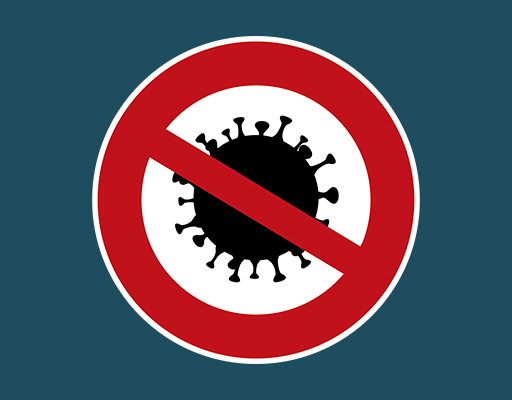 #Covid19 –Majalat postpones its program of activities
Due to the exceptional circumstances linked to the COVID-19 pandemic and based on recommendations from public health authorities, the Majalat Consortium announced the postponement of all the thematic workshops which were to be held in the period between March and May 2020. The implementation of national projects retained under the 2020 call for projects is also postponed (the bidders will be contacted shortly).
Congratulations to the winners of the video contest !
1 st Rabee Karzoun (Lebanon), 2 d Ghassem Gacem (Tunisia), 3 rd Areej Abboud (Syria).
Special mentions for Wafa Harouri (Palestine), Fatima Moujamou (Morocco), Yasmina Manai (Tunisia)
Majalat
For and by the independant civil society, a unique regional initiative.
For a structured dialogue between Southern Neighborhood civil society and the European Union.